The Epic Foundation is proud to assist Netcare sexual assault centres over the entire South Africa, with comfort packs in an effort to assist survivors even further.

Netcare's 37 sexual assault centres, which are integrated into emergency departments at the group's hospitals, provide survivors with an invaluable service in a time of great need. This includes medical, emotional and psychological support, sanitary care and assistance with forensic and reporting aspects. Netcare respects the survivors' right to privacy and therefore maintain strict patient confidentiality.

Netcare remains the only private healthcare provider in South Africa to provide this crucial service on a national and sustained basis, 24 hours a day, 365 days a year. Over 10 000 survivors were assisted at Netcare sexual assault centres between 2001 and 2013. Eighty percent of the survivors who received free treatment and support were not covered by medical aid and were without the means to pay.
Alta McMaster, who was nominated for her selfless efforts in helping survivors of rape by collecting and delivering survivor pamper packs, is Gauteng's Hero for June 2013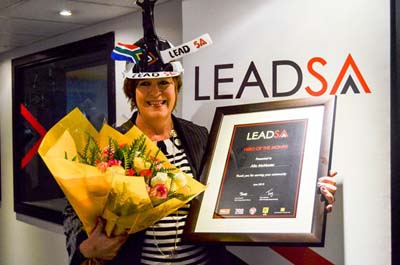 Life Transformation Speaker, Seminar Facilitator, and Writer, Angelique du Toit
Angelique heads up Women, Arise!, a Personal and Professional Empowerment Company. She is a Founding Member of the Professional Speakers Association of South Africa. She received the award for "Outstanding Presentation" by the Dale Carnegie Institute. As a finalist in Mrs South Africa 2005, she won the "Community Service" title for her work with non-profit organisations. She is a Board Member of Marketplace Calling International and is co-owner of Annique Health and Beauty, which forms part of The Empowerment Opportunity Group in South Africa

www.angeliquedutoit.co.za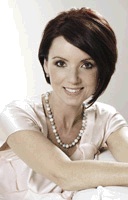 For your support, dedication and assistance of Amcare in breaking ground in service delivery to the poor, elderly and vulnerable.
May we continue to partner together to make a difference in our society and the lives of the clients we serve - Certificate of Appreciation
Read more about Amcare here - www.amcare.org.za